Help MadDogsUSA and purchase your books and items on Amazon. MadDogsUSA gets a referral fee if you place your orders from the icon below. Thanks for your support.





Related Links:
American Sports Organization, dba ASO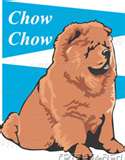 Chow Chow, Codyboy Stephenson, was murdered by Female Hate Activists in 2004 so James E. Stephenson Jr. would be intimidated. These cowards made his then 22 year daughter Michelle give them permission to kill her dog. These criminals justified their actions by saying Cody frightened a pregnant woman and could have caused a miscarriage. Cruelty to animals is a huge sign that a person or group in this case is deranged!